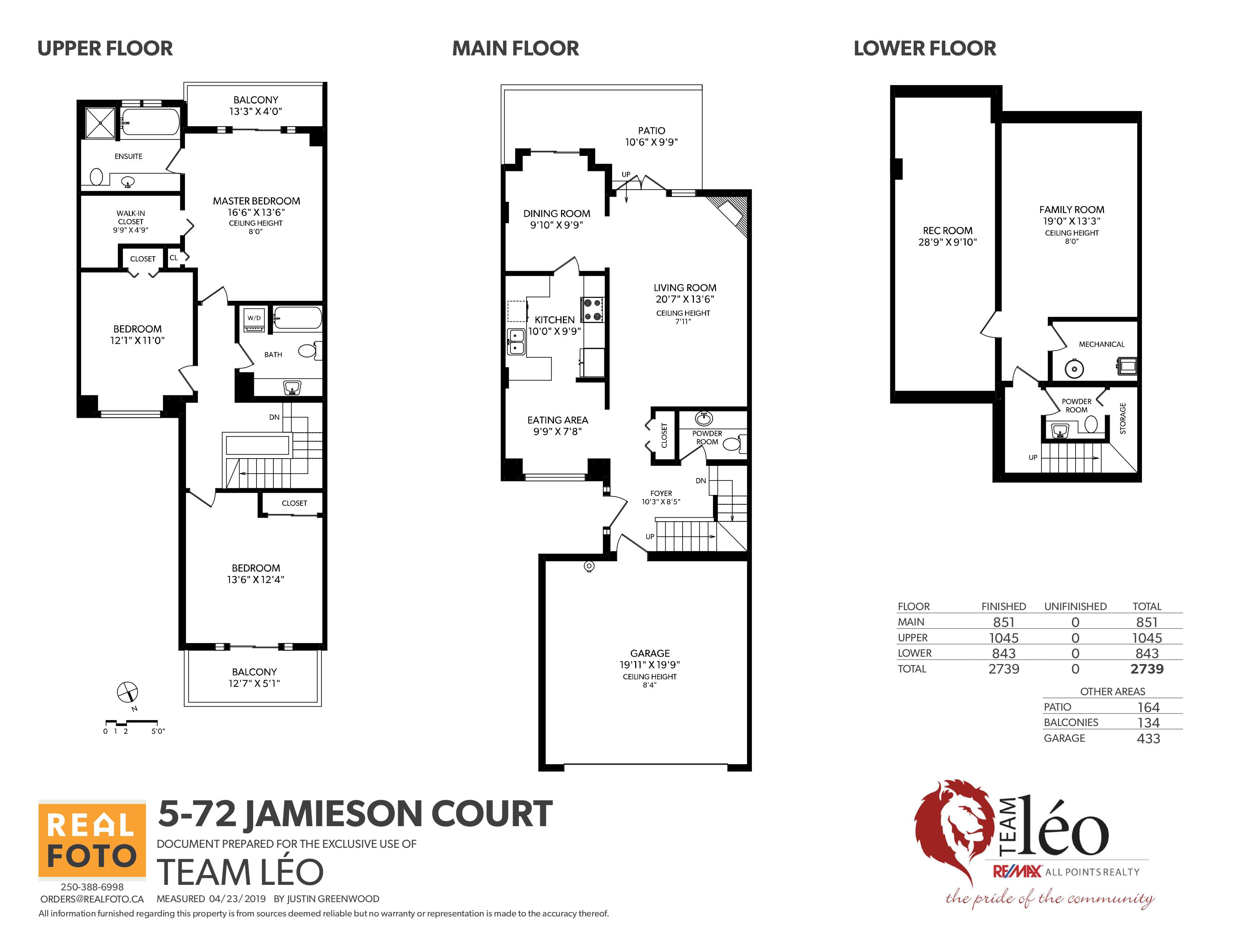 Check out this floorplan! If you are trying to downsize but are having trouble deciding which furniture to leave behind, then this townhouse is for you! Over 2700 sq ft of living space! Park your undecided possessions in the basement and take your time in your downsizing journey!
This is a quiet age-restricted complex, ideal for a peaceful retirement.
Contact Team Leo for more info.
604-936-1111
team@teamleo.com
RE/MAX All Points Realty