The game Monopoly might be a surprisingly good training ground to prepare you for buying real estate, and playing Monopoly with your kids could be a great teachable moment. Take the time during the game to throw in some real world pointers, and you might find yourself learning along the way.
1. Patience
Your family has decided to play Monopoly. grab a snack and a drink because the game, just like real life, is going to take a while. :)
LESSON: Buying real estate is a process. Getting pre-approval for a loan, finding an agent that's the right fit for you, searching for homes, submitting an offer, maybe submitting another offer, the home inspection, property paperwork to go over, and getting final approval for your mortgage before you get the keys. Conclusion: buying a home can take some time, focus on all of the great reasons you decided to buy a home. Staying in close communication with your agent throughout the process will help, too.
2. Neighbourhood matters
Everyone starts the game with one corner in mind: Boardwalk and Park Place. The highly priced properties have the best returns on investments, and the players who snag them first tend to do well in the game.
LESSON: Location is often a major consideration in real life as well. Home values, your lifestyle and so much more are factors in your neighbourhood choice. Work with your agent to learn all you can about the neighbourhoods that pique your interest.
3. Keep an open mind
Baltic and Mediterranean Avenue have a bad reputation because they're the cheapest properties on the board, but they are also opportunities. Add a few houses and hotels and your return could be bigger than the one on nearby Connecticut Avenue.
LESSON: Keep an open mind when shopping for a home. An up-and-coming neighbourhood may have appeal you didn't see before, and more value for your budget.
4. Be prepared
You're a Monopoly mogul! You have a handful of desirable properties and a steady stream of income from your houses and hotels. Then comes the Chance card: "Make general repairs on your property – for each house pay $25, for each hotel pay $100."
LESSON: You never know what card you're going to draw. But unlike Monopoly, the real world has home insurance available to help you prepare for unexpected repairs and disasters. A variety of plans, customizable to any budget, are available.
5. How to win a bidding war
Trading properties keeps Monopoly exciting. And there are no strict rules as to how a seller determines to accept an offer. Sibling rivalry, bribes involving candy or even business sense can play into a player's decision.
LESSON: Sellers don't always accept the highest offer. Writing a letter about why you fell in love with their home can sometimes sway them in your favor.
6. The importance of strategy
Monopoly is a game of strategy, but few players to study ways to win. What if you had a coach sitting next to you, advising how much to bid for a property, where to look next, and whether or not mortgaging a utility to buy Boardwalk is a smart idea? You would be unstoppable!
LESSON: Buying a home is an infrequent occurrence; for some it happens only once in a lifetime. Wouldn't it be helpful to have someone on your side who was up-to-speed on current market conditions, knew which neighbourhoods would best fit your lifestyle and ensured the contract you enter into has your best interests in mind. That's the value an experienced agent provides.
Contact Team Leo: 604-936-1111 or team@teamleo.com for all your buying and selling needs.
This year was a very busy year in real estate in the Lower Mainland. Many houses selling well above the asking price. Lot's of buyers wanting to purchase homes, and not enough homes for everyone. Two weeks till Christmas and the buyers are still actively looking to buy. Everyone is wondering, will this continue into 2016.
RE/MAX has just released their yearly Housing Market Outlook. Below is a link to the report, have a quick read and see what they are predicting for next year: greater demand and less supply will continue to put upward pressure on detached house prices.
It's a great time to be a seller! Give us a call at 604-936-1111 or email us at team@teamleo.com.
Below is a photo tour of some samples of what $300,000 will get you in the U.S., the U.K. plus a few other countries. While Londoners can expect to get a small apartment for their £200,000, away from the capital, the same money would buy a whole street's worth of homes. I also checked into China, but as you'd expect, the range is similar to that found elsewhere, from city-center hovels to cheap country homes to farmhouses.
Other non-surprises were the tiny apartments in Hong Kong and Japan, where your $300,000 gets you little more than a walk-in closet, and the difference between the capitals of Germany and Greece. In Berlin (not the richest city in Germany by any means), you can get a tiny two-bed apartment in the chaotic Kreuzberg neighborhood. In Athens, you can take your pick of huge apartments or maisonettes, and have plenty of money left over to donate to the poverty-stricken European Central Bank.
LOS ANGELES
Compton, LA: For three bedrooms at $300,000 the realtor doesn't even get out of the car to snap the photo.
West Hollywood: You can get a 304-square-foot studio with no parking and no kitchen, "which means you can't have a car because there is literally nowhere to park in WeHo, and HOA fees are $630/month," says Reddit user seriallysurreal.
SAN FRANCISCO
Good luck getting anything in San Francisco. You can't even find a parking garage for $300,000. One solitary spot appears on the real estate site Zillow's map when you narrow the search to the $250-300,000 range, and that's a 1,520-square-foot patch of grass at 3579 Folsom Street.
LAS VEGAS
In Las Vegas, you can get a "decent sized house," according to Redditor originalsinner702, who even posted photos of their own $100,000 home. A Zillow search shows up lots of big properties, and you can get a massive five-bedroom home like this 2,100-square-foot home for $275,000. Lots of space in the desert we guess.
DETROIT
Meanwhile, over in Detroit, you can pick up this beautiful (and palatial) 1912 townhouse for $320,000, with five bedrooms and three and a half bathrooms.
MANHATTAN, NY
Manhattan is even worse than San Francisco. Your $300,000 won't get you your own place, but you could live in this two-bedroom Fifth Ave condo for four weeks of the year. You get all of week 36 (early September) to yourself, plus the rest of your allotted 28 days dotted around the year. Don't like the Donald Trump-style decor? Tough, because you're sharing the place.
ARKANSAS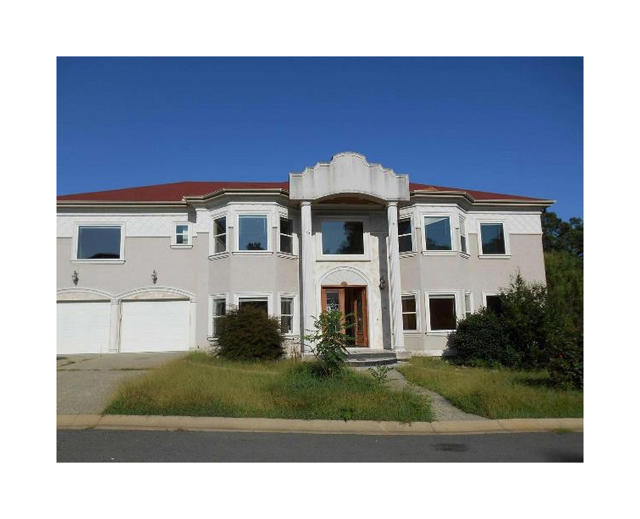 Redditor Goose recommends Arkansas, where you can pick up a desirable six-bedroom, five-bathroom palace like this with $1,000 left over from our budget.
LONDON, U.K.
In London, the local equivalent of $300,000 is £192,000, and it'll get you a sweet lockup garage. Like the San Francisco plot, though, this one's value is in the land underneath the building, and the site comes with a planning application for a three-floor house. Oh, and calling this "London" is technically accurate, but something of a stretch.
MIDDLESBOROUGH, U.K.
Up north, in Middlesborough, you could buy a whole street of houses. This single three-bedroom terraced (multi-floor homes, joined together in a row) house costs £20,000, which means you could get 9-10 of them for the same price as that London car parking spot. According to the Independent, Middlesborough is the cheapest place to buy a home in the U.K.
GERMANY VS. GREECE
In the center of Berlin, €180,000 will buy you a tiny 620-square-foot apartment in Kreuzberg. Meanwhile, down in the capital of Germany's arch enemy Greece, it's hard to spend all that money. For instance, how about this 1,300-square-foot apartment with two living rooms, two kitchens, three bedrooms, and two bathrooms for just €150,000, or $160,000?
TUNISIA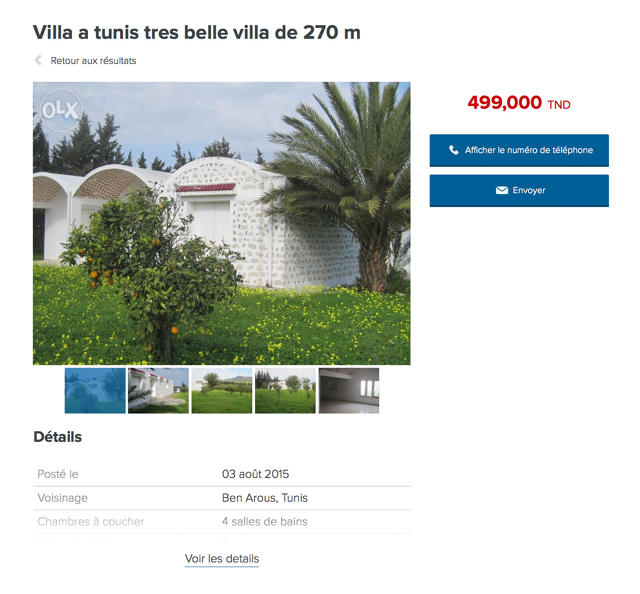 In Tunisia, $300,000 translates to 585,000 Tunisian Dinar. Outside of town, that'll land you a 2,400-square-foot home on three acres of land, complete with peach, olive, almond, and fig trees. Back in the city, you can pick up this 1,400-square-foot house for just TND150,000, which is only $77,000.
MEXICO
Down in Mexico, Reddit user kerplunk182 points out that five million pesos will buy you a 3,700-square-foot modern mansion with parking, a huge garden, and a beautiful newly fitted kitchen.
ICELAND
In Iceland, where everything else is notoriously expensive, the property prices are pretty reasonable. This lovely house costs 39,800,000 Iceland Krona, which is pretty much dead on our $300,000 budget. You get 3,000 square feet of living space, with three bedrooms and one bathroom, perfect when you'll be spending the long, cold winters inside.
HONG KONG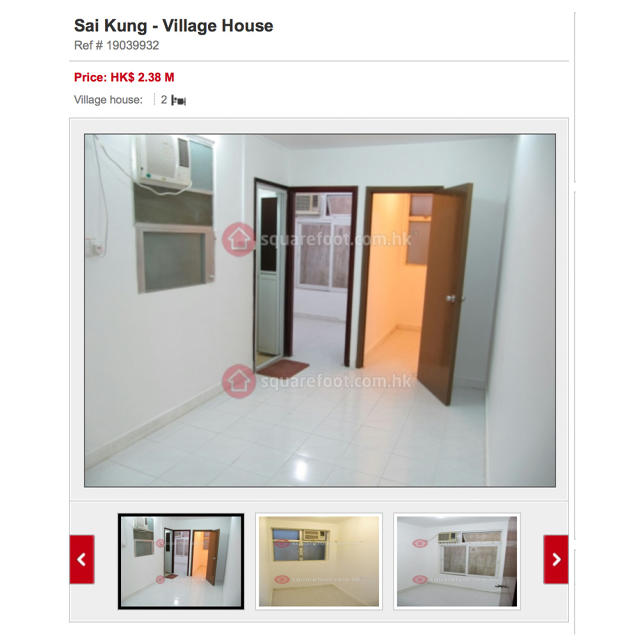 Reddit user Parramatta says that, if you don't mind living in "a very remote part of the city," then you can get this tiny 320-square-foot apartment for HKD 2.38 million. That's over our $300,000 target, but not by much.
DOMINICAN REPUBLIC
Reddit user Cluelessknowitall says that in the Dominican Republic, $300,000 will buy you a "4-5 bedroom, less than 10 years old, big yard with a pool probably 5 or so min from the ocean." I checked, and found this lovely place, for USD $240,000, 1,600 square feet, with two beds and two baths, marble floors, and a gym, right next to the ocean.
What's the lesson in all this? Next time you're complaining about high housing prices where you live, remember the old adage is true: location, location, location.